GOING ON VACATION? HINTS AND TIPS TO HELP CARE FOR YOUR FOUR-LEGGED FRIEND!
2 Minute read |
DO YOU HAVE A VACATION BOOKED BUT CAN'T TAKE YOUR FUR BABY WITH YOU? MAYBE YOU DON'T HAVE SOMEONE TO STAY WITH THEM OR KEEP THEM COMPANY?
DON'T LEAVE YOUR PET ON THEIR OWN – HERE ARE SOME ALTERNATIVE OPTIONS!
IF YOU DON'T HAVE SOMEONE TO STAY WITH YOUR PET:
PETSITTING: IF YOUR DOG OR CAT ISN'T VERY SOCIABLE, OR IF THEY GET STRESSED WHEN THEY ARE AWAY FROM HOME, YOU COULD FIND SOMEONE TO VISIT THEM AT YOUR PLACE AND KEEP THEM COMPANY. THIS TYPE OF SERVICE CAN ALSO INCLUDE REFRESHING THEIR WATER AND SETTING OUT FOOD, CLEANING UP THEIR WASTE OR LITTER BOX, AS WELL AS PLAYING WITH THEM AND PROVIDING ANY MEDICATION THEY MIGHT NEED.
DOG/CAT HOTEL: PET HOTELS GIVE YOUR LOVED ONE THE OPPORTUNITY TO BE AROUND OTHER ANIMALS. IT'S POSSIBLE TO SIGN UP FOR SEVERAL ACTIVITIES AND, OF COURSE, HOTEL STAFF ARE RESPONSIBLE FOR THE WELL-BEING OF YOUR BEST FRIEND – IT'S ALL TAKEN CARE OF.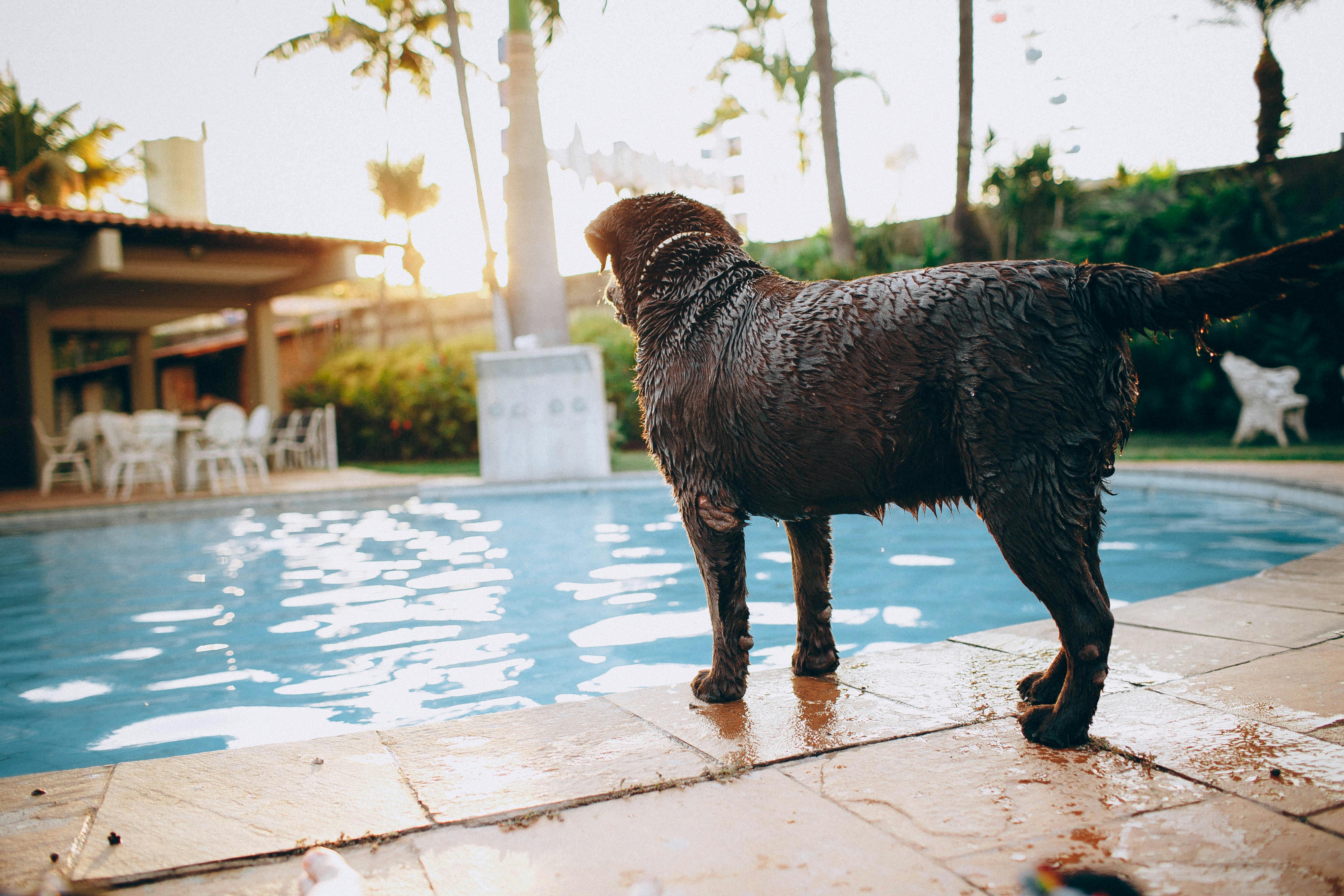 FAMILY STAY: IF YOU AREN'T A FAN OF KENNELS AND THINK THAT DOGS AND CATS BELONG AMONG FAMILY, FAMILY STAYS ARE A GOOD SOLUTION. AS THE NAME SUGGESTS, YOUR PET STAYS IN SOMEONE'S HOME AS IF THEY WERE PART OF THE FAMILY FOR AS LONG AS YOU ARE AWAY.
IF YOU HAVE SOMEONE STAYING WITH YOUR ANIMALS BUT THEY ARE SHORT OF TIME:
DOGGIE DAYCARE: IF THE PERSON STAYING WITH YOUR PET IS RARELY HOME, YOU COULD OPT TO SEND YOUR DOG TO DOGGIE DAYCARE. MANY OF THEM PROVIDE A "TAXI" SERVICE, AND WILL PICK UP AND DROP OFF YOUR FURRY FRIEND AT THE END OF THE DAY. THEY SPEND THE DAY PLAYING AND SOCIALIZING WITH OTHER ANIMALS AND USING UP ALL THEIR ENERGY – WHEN THEY GET HOME, ALL THEY WANT IS THE QUIET OF THE COUCH.
DOG WALKER: IF YOUR DOG TIRES QUICKLY BUT WON'T GIVE UP THEIR 1 OR 2 DAILY WALKS AND THE PERSON WHO WILL BE WITH THEM WON'T HAVE TIME, A DOG WALKER COULD HELP. THE NUMBER OF DAILY WALKS VARIES DEPENDING ON YOUR DOG'S NEEDS. YOUR DOG WILL PLAY AND GET SOME EXERCISE AND WON'T GET BORED AFTER BEING LEFT AT HOME ALL DAY.
BEFORE MAKING A DECISION, YOU SHOULD ALWAYS TAKE INTO ACCOUNT YOUR PET'S TEMPERAMENT AND PERSONALITY TO MAKE THE BEST POSSIBLE CHOICE.
DON'T FORGET: DON'T LEAVE YOUR PET ALONE OR BEHIND. THEY ARE PART OF THE FAMILY AND ABANDONING THEM IS NEVER THE SOLUTION.
MALÜ PET WEAR CURRENTLY OFFERS DOG WALKING AND PET SITTING SERVICES IN THE CENTER OF LISBON.
WHAT SOLUTIONS HAVE YOU TRIED? TELL US IN THE COMMENTS.
translation made by: hayley Carter-Smith